Executive Team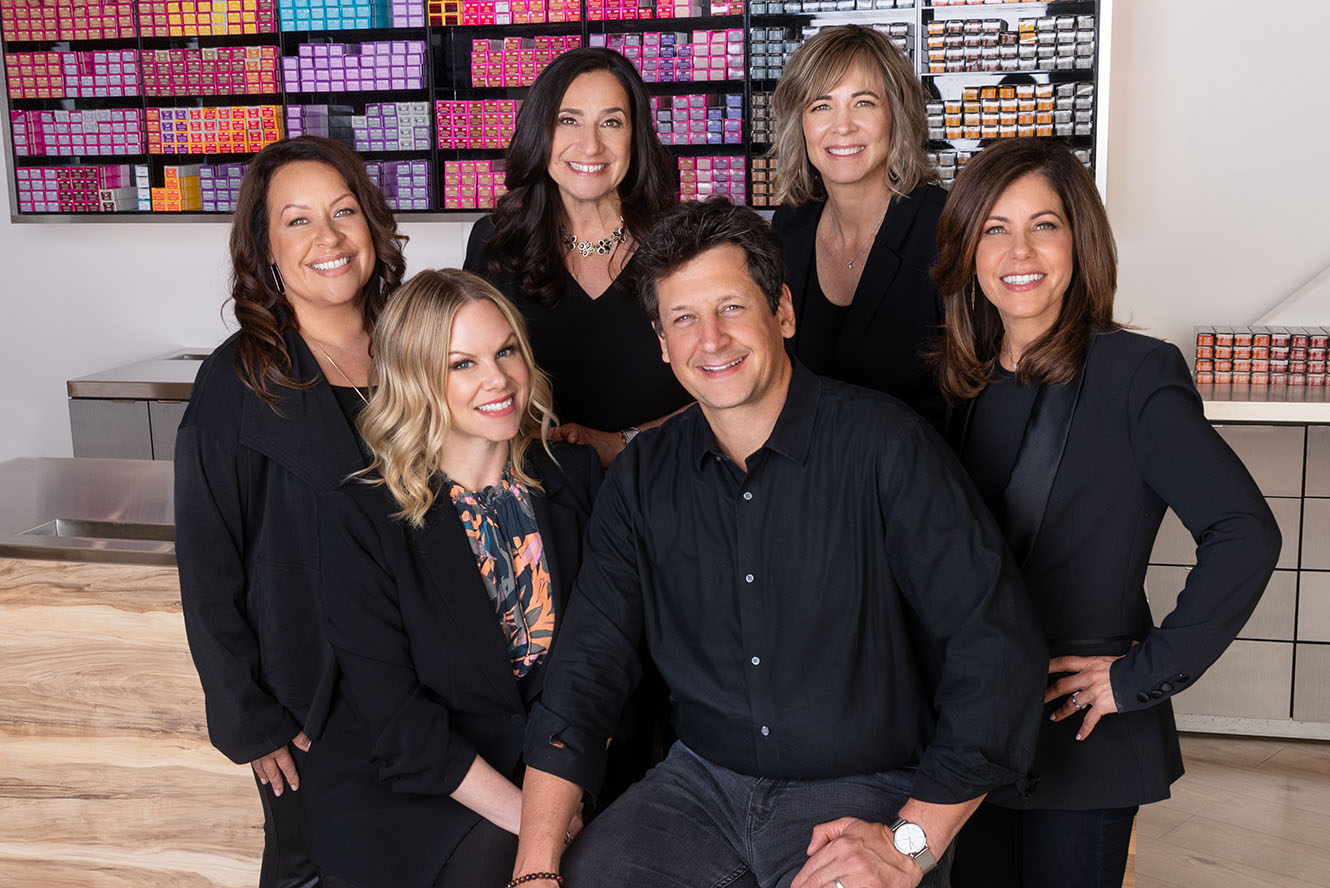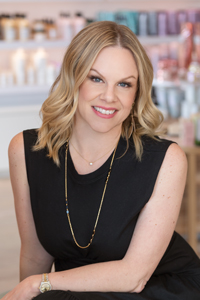 Ashley Hogue
Owner, Buyer
Ashley entered the salon industry via marriage 20 years ago and has been helping Andreas grow the company ever since. With diverse talents and passions, Ashley is a visionary for the company and loves to take on projects from concept to completion. Prior to joining Andreas Hogue Salon full time, Ashley was the Director of Marketing and Public Relations for the Arkansas Symphony Orchestra and worked in advertising sales for RH Donnelley in Chicago. She is involved in many aspects of our salon business including talent acquisition, HR, public relations, and marketing. Over the years, Ashley's "little boutique" inside of the Northbrook salon has grown into something bigger. In 2021, she launched a new brand--Andreas Hogue Gifts and has nurtured and grown this extension of the company. Ashley is the buyer for our boutique and also manages the visual merchandising. Ashley's favorite part about working in the salon is the diverse group of employees and clientele she is able to interact with daily. When she's not in the salon, you'll find Ashley in a ballet studio or at home with her most cherished humans—her four sons--and her two beloved dogs: Hazel and Hamilton.
Susie Ohlandt
Director of Operations
Susie has overseen the daily operations of Andreas Hogue Salon since 2018. With over 20 years of customer service and retail experience, Susie is committed to delivering a high end salon experience to our clientele. With her drive for results, attention to detail and problem solving skills, Susie is always striving for excellence. In her free time, Susie enjoys spending time with her family, traveling, skiing and playing golf.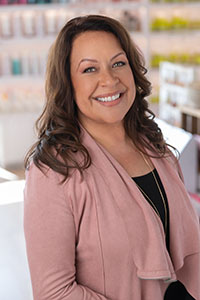 Tina Caro Bowie
Assistant Manager
Since starting as an assistant and nail technician in 2018 at Andreas Hogue Salon, Tina has grown to the level of assistant manager. Her thirteen years of teaching experience inform her drive to make the salon an energetic and positive space constantly striving for personal and collective growth. Tina continues to strike a balance between letting the team shine and pitching in to solve problems when needed. In her spare time, Tina loves going to the beach and watching her three sons play baseball and basketball.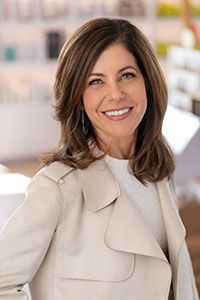 Amy Stein
Client Services Coordinator
As a longtime front desk receptionist at Andreas Hogue Salon, Amy ensures that clients enjoy a personalized experience from the moment they schedule an appointment to when they walk out the salon door. Whether it's finding the right stylist for a new client, scheduling services for a special occasion, or helping our team to make sure you have an exceptional experience at our salon, Amy works to elevate every guest's experience. In her previous positions, Amy worked in Procurement for Lettuce Entertain You Enterprises and as a Marketing and Communications Manager for one of the largest foodservice distributors in the country. In her free time, Amy enjoys playing pickleball and attending barre classes.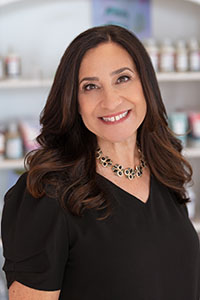 Angie Pappas
Financial Manager & Business Administrator
Angie joined Andreas Hogue Salon in 2019 with a background in bookkeeping, business administration and financial management. Growing up in a family business exposed her at a young age to all aspects of small business and taught her the value of integrity, team work, and a strong work ethic. Angie has over 20 years of experience in customer service, operations, bookkeeping, human resources, business administration, and financial management and analysis.
© 2023 Andreas Hogue Salon Site Maintained By WebvolutionPhotography by Nicole Thomas Photography